WELCOME to Christ Centred Living!
Sometimes, life seems like an interesting Puzzle! How do we follow our faith in a faithless world? How do we find purpose and meaning in a world that seems to have lost its way and lives for the moment?
We hope these resources will help you to continue on Your Journey to meet and get to know the real and living Lord Jesus Christ of Nazareth.
We have divided the CCL course materials into Three Basic Groups. Please CLICK on the Growth Topics below that interest you.
That will take you to another page that lists the contents of the topics. By clicking on the Unit, it will take you to a download page of documents in PDF form.
When downloaded, you will be able to view, print or copy the written handouts. (Eventually the audio in MP3 form will also be available). For student copies with blanks, please contact us.
(N.B. We are progressively rolling out this feature, so only limited sessions may be available at the moment:
About the Authors:

<![if !vml]>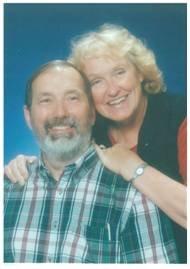 <![endif]>We are Daniel and Susan Fengler. We have been personal counsellors for over 20 years.  As you can imagine, we have seen many, many struggling people – possibly people like you, who want to find answers.  That's why we have developed this website.

We came to Australia in 1974 as secondary teachers.  We both taught in Secondary schools for 12 ˝ years.  They were good years but the Lord had a surprise calling on our lives.

In 1986, Susan and I started a whole new career move – into Prayer Ministry and Personal Counselling.  Somewhere along the line, we found ourselves in charge of a Counselling Centre, with a team of 8 counsellors, many trainee 'co-counsellors' plus an excellent support staff to help more and more desperate people.

Now, we work in the areas of Mentoring and Coaching – and running websites!

You can download these NOTES (and the AUDIO soon) for your own use.  If you would like to re-produce these Units for groups or for commercial purposes, please contact us for permission.  The material is under copyright so we ask that you honour the regulations about Copyright.

We have been asked by the Lord to make this material available for no charge.  However, we would ask that you talk to HIM about a donation for the time and labour that has gone into these materials and this site. We need your support to keep this ministry functioning.

If you are willing to contribute, then click on the PayPal button to the left.

Right now, you are on: www.jesus-treeoflife.info    email: dsfccc@iinet.net.au

Our other websites:  www.mentorsnotebook.com      email: admin@mentorsnotebook.com
www.mentalhealth.mentorsnotebook.com
May you learn and grown more into Jesus' image as you explore these resources!
Daniel and Susan Fengler
*******<![if !vml]>

<![endif]>*******