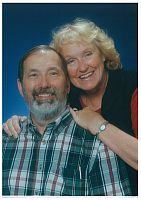 About Us
We have been in the prayer, teaching and counselling ministry for over 20 years.
Most recently we were staff members of Crossway Baptist Church in Melbourne, Australia for 12 years. In that time, we were the Directors of the Counselling Centre for 10.
We have now moved into teaching, mentoring and coaching through the ministry of Tree of Life.